Adrian Garton Joins Kwalee as VP of HR
Garton to foster innovation, collaboration, and employee wellbeing for continued success
21 June 2023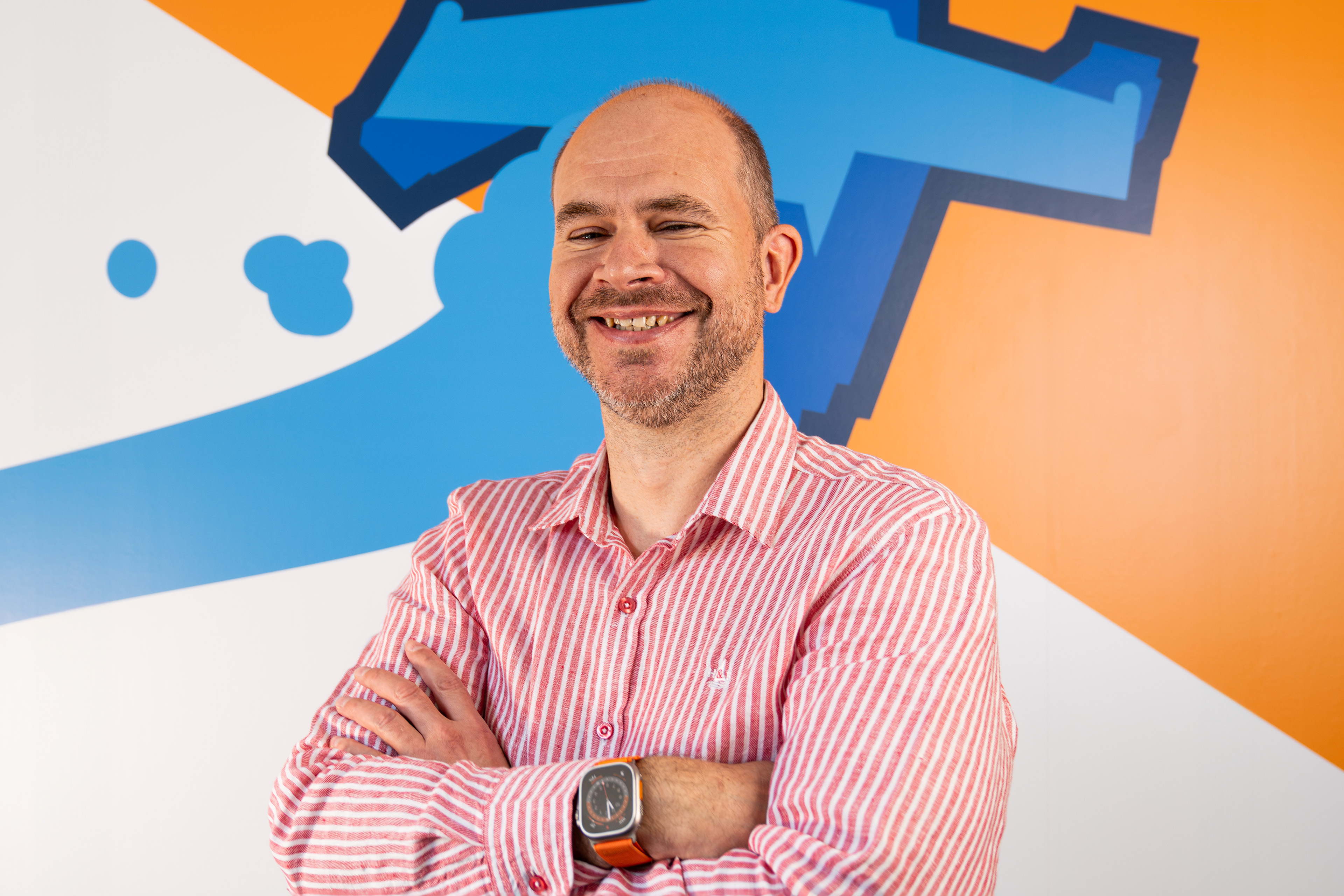 Leamington Spa, 21 June 2023 – Kwalee, a leading mobile, PC and Console games developer and publisher, is pleased to announce the appointment of Adrian Garton as the game studio's new VP of HR. Garton brings a wealth of experience in equality, diversity and inclusion, talent acquisition, employee engagement, and organisational development, making him an invaluable addition to the Kwalee leadership team.
In his new role at Kwalee, Garton is determined to build an even more robust learning and development function that empowers Kwalee staff to grow in their careers and innovate further. He aims to streamline the hiring processes to attract the best talent in the games industry and expand Kwalee's reach into universities, internships, and apprenticeships, forging valuable partnerships along the way.
With over 25 years of experience in HR, Garton has worked in European, Indian and American-owned businesses, often as part of both regional and global teams. His journey began in the IT field, where he was responsible for IT operations and infrastructure technology. Although not a coder or developer, Garton's proficiency with technology and understanding of infrastructure has provided him with a unique perspective when it comes to HR strategies in the tech industry.
David Darling, founder and CEO of Kwalee, expressed his enthusiasm for Garton joining the team, stating, "We are delighted to welcome Adrian to Kwalee as our new VP of HR. His extensive experience in People Services, coupled with his tech background, brings a unique blend of skills that will benefit our team and contribute to our continued growth. Adrian's passion for gaming and understanding of technology will help us continue to build an exceptional work environment where our teams can thrive."
Garton himself shared his excitement about joining Kwalee, saying, "As a lifelong technology enthusiast and avid gamer, I am thrilled to be part of the Kwalee family. The opportunity to combine my passion for technology with my expertise in People Services is truly exciting. I look forward to collaborating with the talented teams at Kwalee, fostering an inclusive and innovative work culture, and supporting the company's mission to create the most fun games for the world's players."
But the impact doesn't stop here. Garton recognises the importance of attracting top talent to fuel Kwalee's future success. With his expertise, he will streamline the hiring processes, ensuring they are efficient and effective in identifying the brightest minds in the games industry. How will it benefit Kwalee? By bringing in fresh perspectives, diverse skill sets, and a wealth of new ideas that will push the boundaries of gaming even further.
Visit the Kwalee website to learn about careers at the games studio and browse the current vacancies. There's a range of roles available in game development, design, programming, art, engineering, data science, HR, marketing, and more. Kwalee has studios in Leamington Spa (UK), Bengaluru (India), Beijing (China), Almada (Portugal), and a sizeable remote team, offering competitive benefits, a supportive work environment, and opportunities for growth and development.
For partnership enquiries related to Equality, Diversity, and Inclusion (EDI), staff engagement, or other collaborative opportunities, please contact us at https://www.kwalee.com/contact-us/. We value partnerships that promote ​ inclusion, creativity, social responsibility and innovation. 
Keep up to date with all the latest news by joining the conversation on the social media channels:
Kwalee Media Contact
For any inquiries concerning this story, career opportunities at Kwalee, partnerships in Equality, Diversity, and Inclusion (EDI), staff engagement, or general information about the games studio, kindly get in touch with the designated representative below.