'Airport Security' Developer Kwalee Partners With Global Border Security Agencies to Make Pre-flight Checks Fun
Download the game before your holiday to speed up your check in!
1 April 2022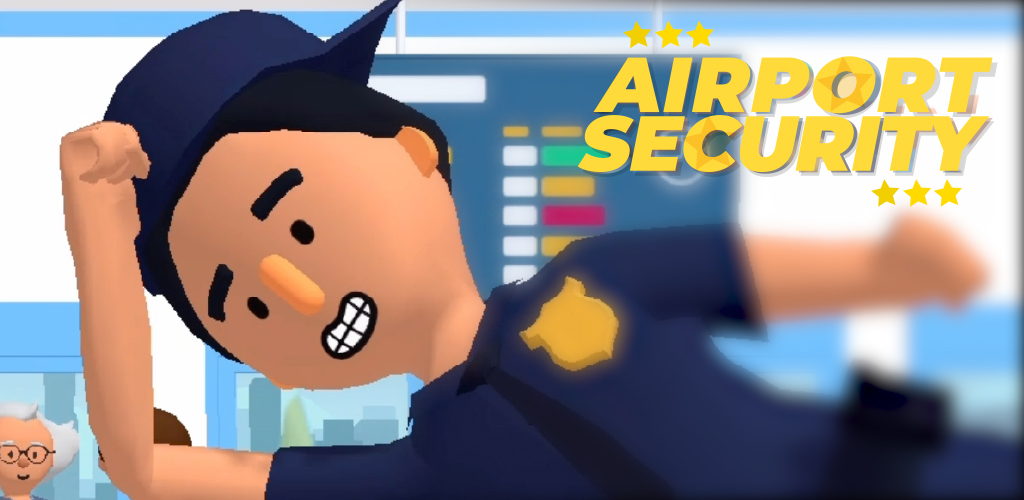 FRIDAY 1ST APRIL 2022 – Four border security agencies in the UK, France, India and China have partnered with multiplatform game publisher Kwalee to integrate technology and practices from the hit game Airport Security in their real-world pre-flight checks.
The intention is to liven up the experience of security at airports, after the agencies were stunned to learn through rigorous consumer testing that their checks are considered somewhat tedious.
"We thought everyone loved them!" said Looper Hunt, a spokesperson for the alliance of agencies. "Why else would they keep coming back? But since it turns out not everybody enjoys slogging through slow-moving queues before being stopped due to a larger-than-regulation-sized liquids bag, we're proud to be working with Kwalee to make the fun of Airport Security a laugh-a-minute reality."
With Airport Security topping charts and securing 20 million+ downloads in less than two months, it was clear to see that the Kwalee-developed title was an engaging experience that its real-world equivalent could learn a thing or two from. 
Those who wish to wield this powerful influence in the realm of game development and publishing are encouraged to check out Kwalee's many vacancies around the world.
"We played the game for hours and it was immediately clear that we are letting way too many people on flights," said Hunt. "A surprising number of people seem to be smuggling giant guns down their trouser legs, or packing their suitcases full of grenades and fidget spinners. True, there are plenty concealing little more than a rubber duck on their person, but it pays to be vigilant."
"Our data from playing Airport Security shows us that false identification is also rife," he continued. "How many of the people we let through every day are hiding the fact that their real name is Ivana Tinkle? It could easily be in the thousands."
With this in mind, those travelling to or from the UK, France, India or China will be required to download and present the Airport Security app to speed up their check-ins. It is believed that the app is sufficiently educational for the user that after just a few minutes of playing, they can be trusted to board their flights without scrutiny. 
Those who do not present the Airport Security app will be subjected to the following new rules:
Agents may decide to arrest a clearly innocent passenger on the grounds that "they think it might be funny."
Passengers may be apprehended for lying about their age to airport security. You're fooling no-one, grandad!
Uniform be damned: border guards can now don all manner of snazzy outfits, and there's nothing you can do about it.
"This partnership gives 'onboarding' a whole new meaning!" quipped Head of Development Simon Platt, grinning at his team for approval but being met with audible groans. "But seriously, we're proud to have made a game so fun that it's influencing the real world. In unrelated matters, my next project is about a British mobile game developer who has a solid gold house built for him."
Developers who want to also change the world would be wise to get in touch with Kwalee's world-class publishing team.
Airport Security can be downloaded for free from the App Store and Google Play. Get it today before you jet off!