Gaming > Groceries: Kwalee beats Tesco, Deliveroo and more in UK app publisher rankings
Kwalee is the UK's most successful private mobile app publisher – ahead of Deliveroo, Tesco, ITV, BT and all gaming competitors – according to App Annie download rankings
9 February 2021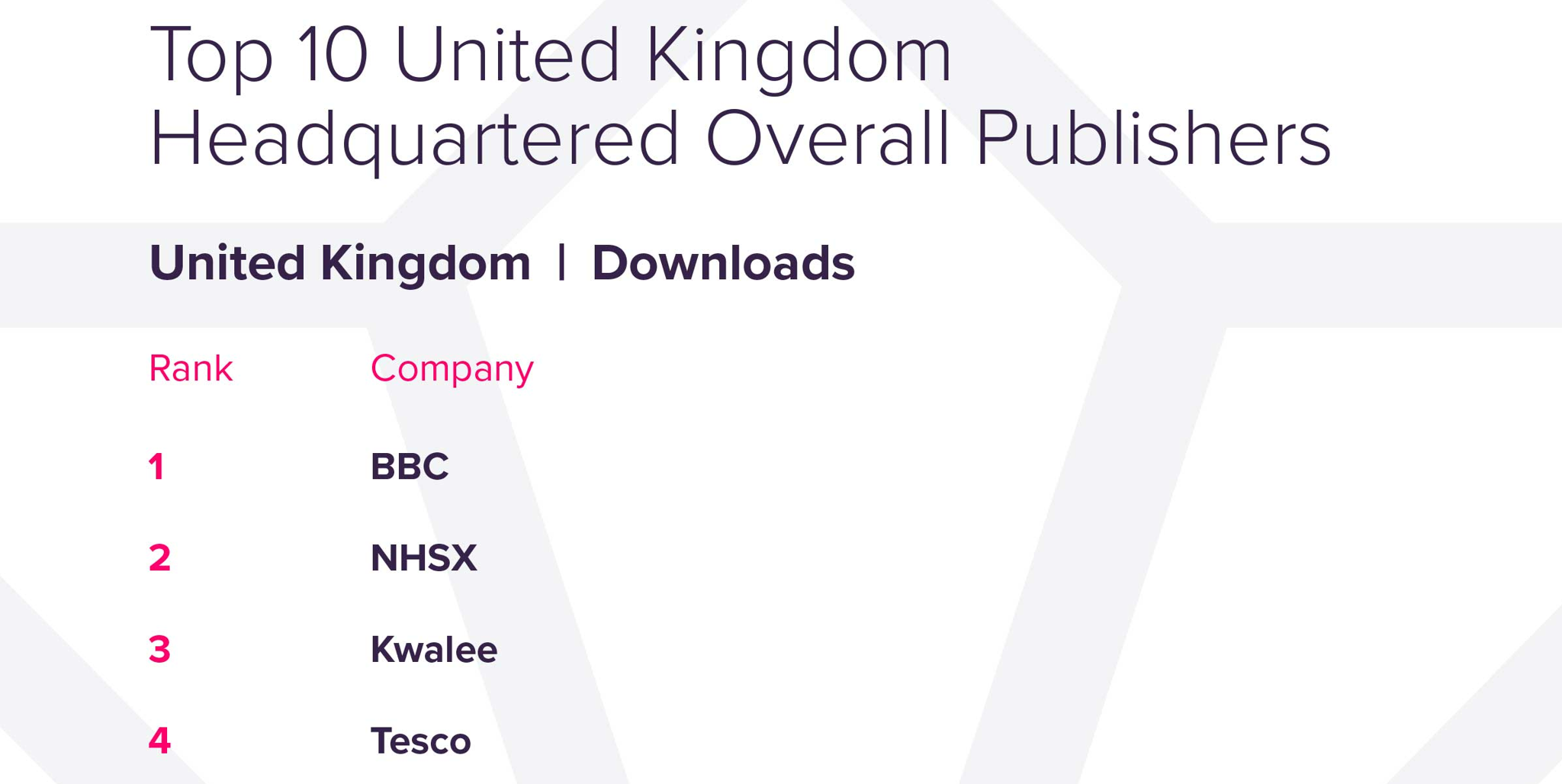 Kwalee apps are the top downloaded of any UK-headquartered mobile games publisher, according to the 2021 Top Publisher Rankings published by leading app analytics firm App Annie.
In a top ten ranking of UK-based app publishers based on overall downloads achieved across both the App Store and Google Play in 2020, Kwalee came out as the country's top mobile games publisher – and far out in front as one of only two gaming companies to appear in the top ten.
Even more impressively, Kwalee actually ranked as the UK's top private app publisher in all categories, only beaten by the state broadcaster BBC and the National Health Service whose apps include the country's official COVID-19 contact tracing app.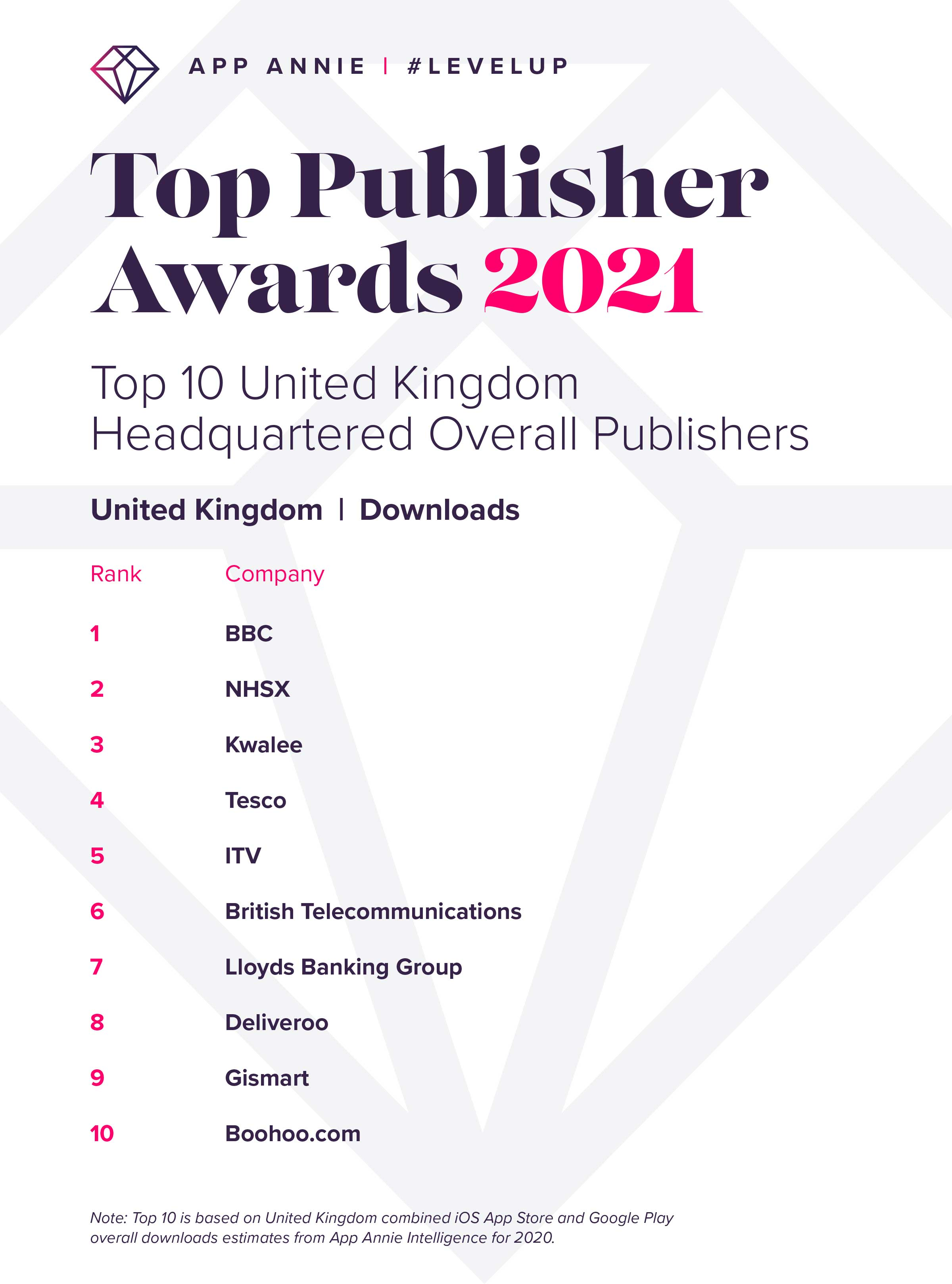 With its portfolio of free-to-play hyper-casual mobile games, which in late 2020 surpassed the half a billion downloads milestone, Kwalee ranks more highly for downloads than major competitors such as Deliveroo, supermarket chain Tesco and the television broadcaster ITV.
Throughout 2020, Kwalee launched a number of varied hits including Let's Be Cops 3D (13 million downloads), Teacher Simulator (7.5 million), Bake It (42 million) and Line Up: Draw the Criminal (18 million). 
Founded by games industry legend David Darling CBE back in 2011, Kwalee has established itself as a major player in the vibrant UK games industry and employs more than 100 people. The bulk of these are based (under normal circumstances) at Kwalee's Leamington Spa headquarters, but 2020 saw the firm expand globally with growing teams in Bangalore and Beijing, and even several fully remote positions. Darling has a considerable track record in building successful games companies, having previously co-founded and led Codemasters which was recently acquired by EA for $1.2 billion. 
"So proud of the team – Kwalee is bigger than Tesco and ITV! Our outlook is truly global and we strive daily to reach hundreds of millions of players around the world," said David Darling CBE, Kwalee's CEO. "It's an honour to be able to say that we are doing this more effectively than any other UK-based app publisher, not just in the gaming space but across all categories in the private sector."
"We will continue to work globally, both in terms of the audiences we reach and as we continue to establish our growing teams in India and China, but we are proud to be achieving this as a UK-based company and a member of Britain's brilliant games industry."
Kwalee is currently hiring for 101 job vacancies that would see the company double in size, as well as continuing to seek hyper-casual mobile games to publish from developers of all sizes and in all locations.