Huge Revenues and Billions On The Table – Kwalee's Forecast For The Games Industry In 2023
Marketing, Games Development, Mobile Publishing and PC & Console Experts from Kwalee share their predictions
23 January 2023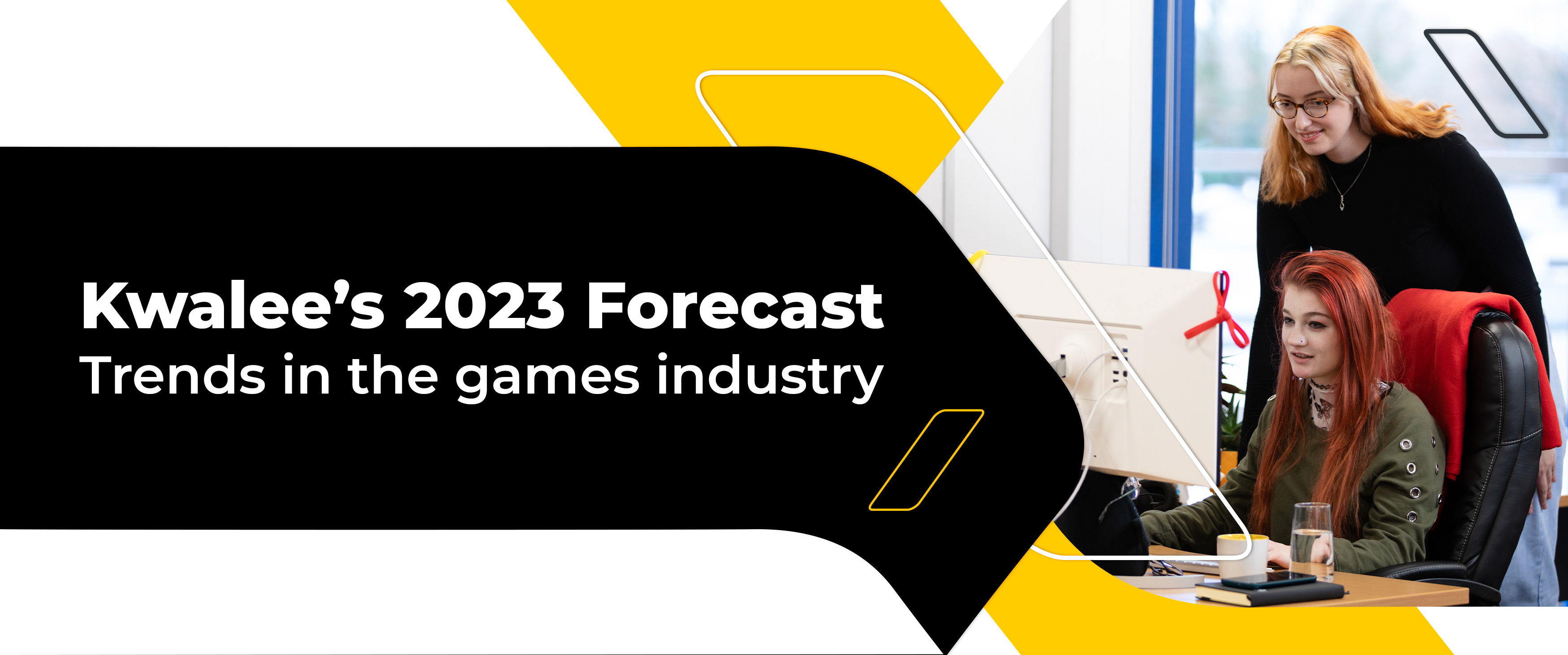 Leamington Spa, UK, 23 January 2023 – Kwalee, a leading global game developer and publisher takes a look back at the past few years in the gaming industry and gives a glimpse into the future.
From new technologies and platforms to changing consumer habits and demographics, the company is sharing predictions from its experts in various fields.
Games industry bullish as economy continues to wind up
For the first time, the games industry reports losing growth due to the ripple effects of a fluctuating economy, with gaming consumer spend expected to drop to $107 billion next year.
Regardless, the turnover rate looks positive in 2023, with investment-based outlets like Morgan Stanley reassuring it's a bullish time for the games industry.
Mobile games see a rise in spenders as app usage habits increase
Mobile ad spend is set to hit over $362 billion next year. With users spending more time on smartphone apps than ever — over 4 trillion hours combined in 2022 alone — mobile is quickly gaining its reputation as a major shareholder of advertising wallets.
Much of the ad spend is expected to be driven by apps specialised in short video content, including TikTok, attracting many performance marketers to jump on the opportunity as marketing budgets see potential risks of being tighter.
In 2022, consumer ad spend on mobile games has seen a 5% drop to $110 billion. With the worsening economy, forecasts suggest the spend will fall even further by another 3% – down to $107 billion. However, investors are certain the industry will get back on its legs during the year.
Looming IDFA changes suggest mobile games will take a beating
Whether or not the mobile games industry will quickly spring back to its feet within the year remains to be seen as the IDFA — the latest policy campaign on privacy and anti-fingerprinting from Google — will be fully functional as of 2023.
The policy will impede free-to-play and live service game studios' ability to monetise their in-app purchase-based games by targeting big-budget spenders ('whales', as they are called) in the gaming communities.
This is in contrast to the absence of any effects of an economic downturn on the games industry in the past, where 'whales' would continue to spend large budgets on in-app purchases in mobile games without worry.
Middle-aged adults shove teens aside as the biggest mobile gamers
With the rise in free-to-play, live service, and casual gaming titles, one would be led to believe that the majority of gamers globally are teenagers. However, global demographics on gamers from 2022 suggest the average gamer is actually between 35 to 40 years old. Most of them rent a house or apartment and/or have children.
According to reports from Statista on US demographics, the average American male and female gamer is around the ages of 34 and 36, respectively. 13% of the total gaming community is made up of the most active gamers aged between 18 to 35 in the US. Boys under 18 are the most active age group, making up 17% of all gamers.
Additionally, 50% of Europeans play video games, and over 1.7 billion people play on the PC. Following FinanceOnline.com, "There were 2.69 billion video game players worldwide in 2020. The figure will rise to 3.07 billion in 2023 based on a 5.6% year-on-year growth forecast."
Support for women, diversity in the industry on the rise
The continuous increase in both women gamers and women employees within the games industry is a positive trend observed over the years. Women accounted for only 24% of the sector's global workforce despite them making up nearly half of gamers. This is a relatively low number compared to other industries, and there have been efforts in recent years to promote diversity and inclusivity in the industry.
Many organisations, both within and outside of the industry, have been working to increase the number of women in game development and other related fields. These efforts include providing educational resources and opportunities for women to enter the industry, as well as promoting a more inclusive and welcoming culture within the industry as a whole. 
Additionally, some reports including from Forbes suggests that diversity at the workplace increases productivity and innovation, which could ideally drive more companies to invest in building a more diverse workforce.
Diversity has always been of huge importance at Kwalee. With its collective experience in the gaming world, the company makes every effort to welcome people of all ages, races, colours, beliefs, sexual orientations, gender and circumstances into its ranks. 
However, the industry is still mostly male-dominated and there is still a lot of work that needs to be done to create an inclusive environment for women and other underrepresented groups in game development. Predictions for 2023 state that the number of global female game developers will cross 30%.
"All of these predictions for the upcoming 2023 year emphatically show an upward trend regarding games." says Kwalee's Vice President of Marketing Harry Lang. "Despite the pandemic's passage and the global inflation increase due to the rising tensions in Eastern Europe, gamedev is still worth choosing. The development of the gaming industry is dynamic – it is already estimated that its value already exceeds $300 billion, and the number of gamers is steadily growing. In 2023, I foresee there will be almost 3 billion gamers worldwide."
Digital apps: a new recovery system?
As the stress of the economy builds up in the population, a tremendous uptick in app usage has been observed over the years. On a global scale, the time spent on mobile apps will surpass 6 trillion hours by 2028, most of which is said to be fuelled by video streaming and user-generated content (UGC).
This is thanks to affordable and inclusive networking and gaming decisions, including the 5G rollouts, the expansion of casual gaming, and app development to facilitate self-expression among users.
However, given the rise in concerns about addiction to social media and other digital apps, it remains to be seen whether the pertaining events are all temporary or become the new normal.
As console sales grow tumultuous from stock shortage, gamers are looking to shift to PC
At a glance, 2023 is looking optimistic for the PC & Console games industry. There's the HBO-produced The Last of Us TV show and exciting triple-A games like Starfield and Hogwarts Legacy.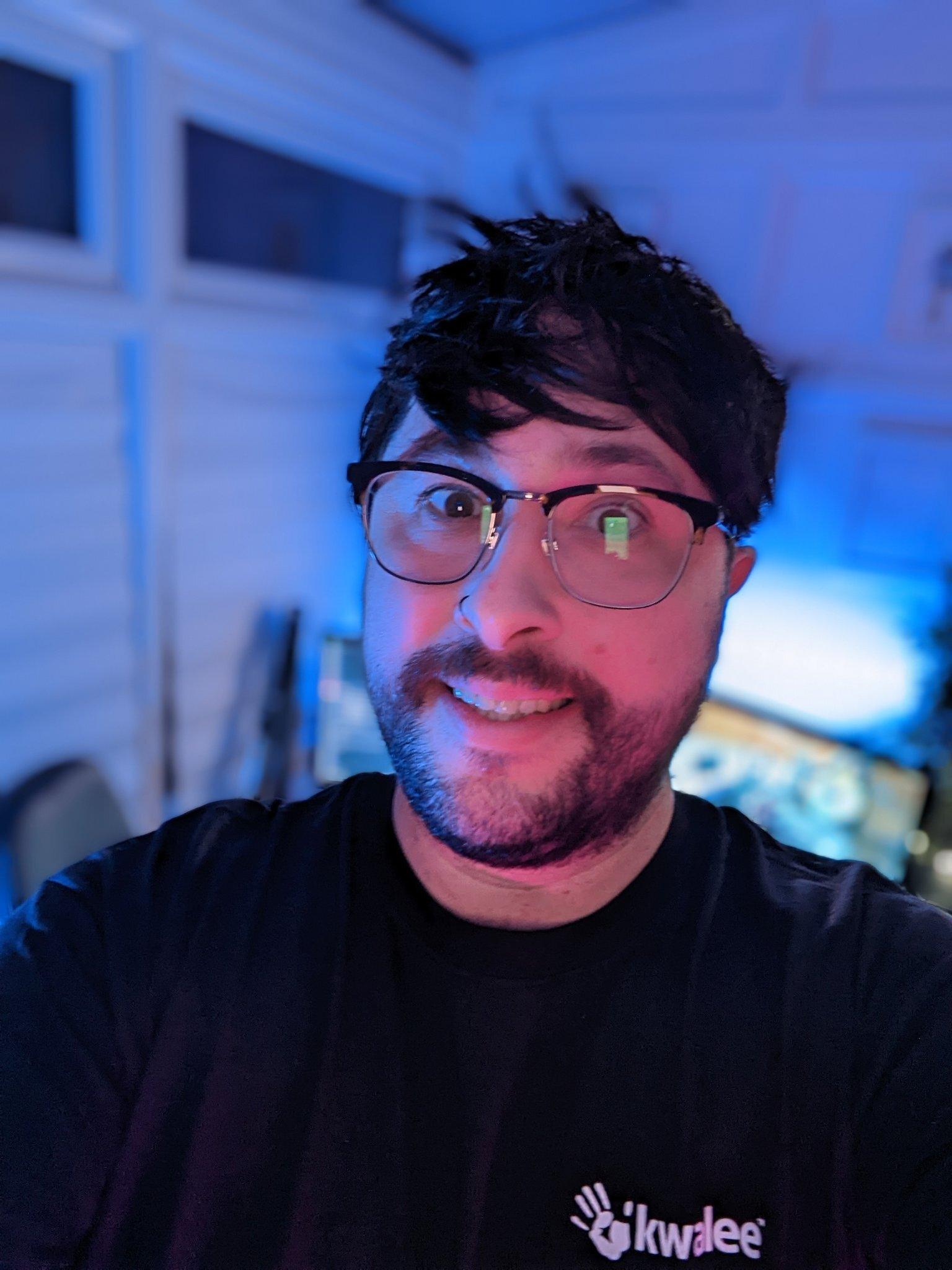 Community and Social Media Team Manager of Kwalee's PC & Console Department Adam Skinner said:
"I predict that, with the ongoing scarcity of PS5 consoles and the timing of the Steam Deck launch, a percentage will be forced to migrate away from console gaming and we will see an influx of new PC gamers as a result. This, combined with the current financial crisis, feels like indie gaming will become more prominent as fewer people can afford full-price triple-A games."
Adam believes that with the constant evolution of technology, game developers around the world are showered with new opportunities for advanced features and hardware, including VR/AR which he believes is growing more and more into common at-home hobbies for everyone, which may inevitably become mainstream media once stronger interactive experiences for those platforms arrive on the market.
Kwalee's Head of Mobile Publishing William Cox was of a similar opinion about VR technologies in games, stating,
"Although VR will continue to be of huge interest, it may take off with the mass market in the very distant future."
Currently, Kwalee is focussed on bringing interesting PC and console titles to the mass market, including one-hit-kill fighting game Die by the Blade, eco survival open-world adventure game Wildmender, and a psychedelic rhythm-shooter game Robobeat.
This is further confirmed by VP of Marketing Harry Lang's comment on the PC and console marketing campaigns they are ramping up:
"Building the 'brand awareness' around the launch of our games remains absolute, whilst digital direct response media is tricky to attribute," he said. "It always helps to have a great product to take to market (we're very lucky with our partner developers at Kwalee in that respect) and then honing an astute, customer-centric strategy and differentiated tactical channel marketing plan will remain our template, from bringing the very best game content to market."
The day of reckoning is coming for cheap hypercasual clones
In the space of hypercasual games, Kwalee pulled in over 200 million installs in 2022 alone. How optimistic is the team about the hypercasual market this year? On the subject, Kwalee's Head of Development Simon Platt expected that the market will grow more demanding of hypercasual games, bringing its quality into question.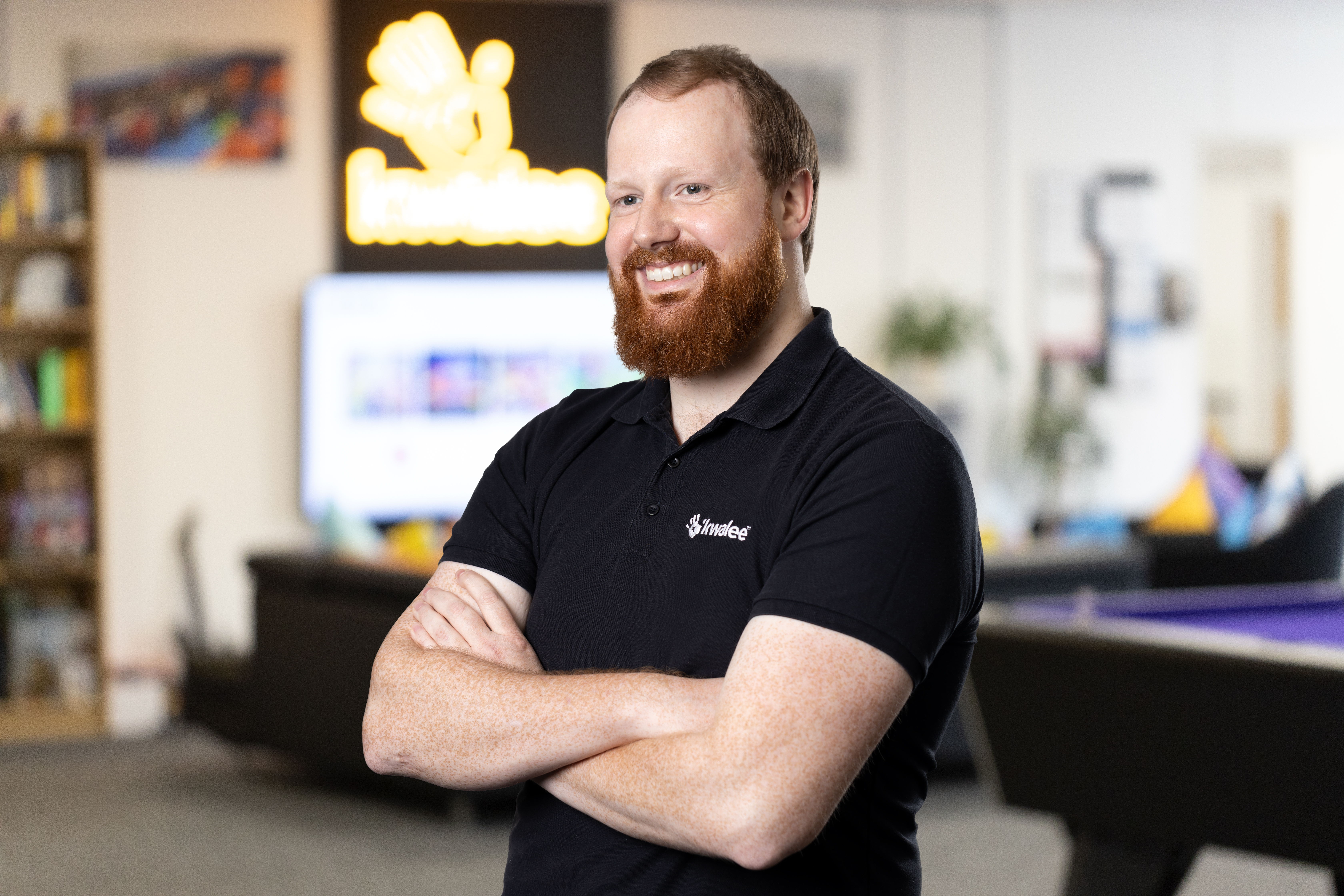 This demand may force new or seasoned hypercasual game developers to look for and utilise innovative technologies and polish throughout 2023 to generate more gripping gameplay and stronger player engagement, pushing out the chance to enjoy short-term returns.
"I also think developers will understand more about hypercasual players and their tolerances in 2023, with the realisation that they are more than willing and capable of handling more complicated control systems, elaborate themes and objectives than is typical in this space," he said. "Ultimately I think we're approaching a key point in hypercasual where pushing the boundaries of what's 'allowed' and discovering new innovations is the key to chart-topping success."
Simon also believed these natural changes in the market would mean the day of reckoning is coming for cheap clones driving huge installs. In the market of hypercasual this year, only developers who wish to prioritise innovation in both presentation and mechanics are certain to succeed.
Top game devs and publishers will unify to take on market demands
Head of Mobile Publishing William Cox echoed similar sentiments with Simon Platt, stating that the market will not only see an uptick of high-quality games, but also witness top game developers and publishers consolidate amongst each other more often.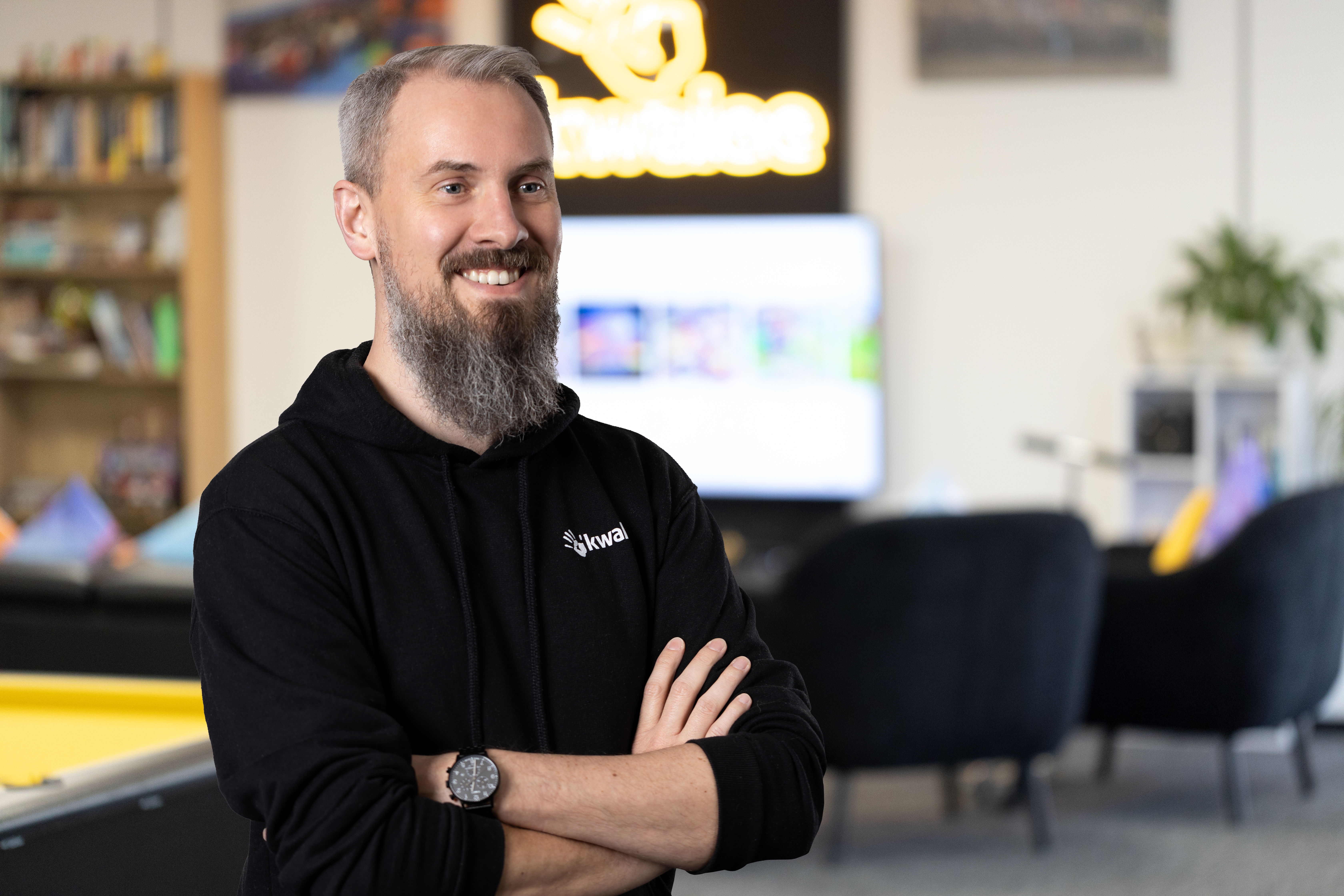 Elaborating on the matter, Cox said,
"The market will raise the bar for game quality, with more hybrid mechanics making their way into games. That may mean increased competition among game developers, making it essential to partner with a top publisher. And any developer working with publishers will have strong quality increases in their games, allowing them to seize the market quickly and launch multiple scalable games. Testing processes will be revised to pinpoint a scalable audience for games, which will help developers achieve success incrementally."
Untapped potential for UA in TikTok and influencer marketing worth exploring
As Kwalee ramps up its strategies for user acquisition and global branding, it continues to carry the same experimental mentality it has towards tech into marketing. VP of Marketing Harry Lang revealed what would make for interesting marketing case studies – TikTok and influencers.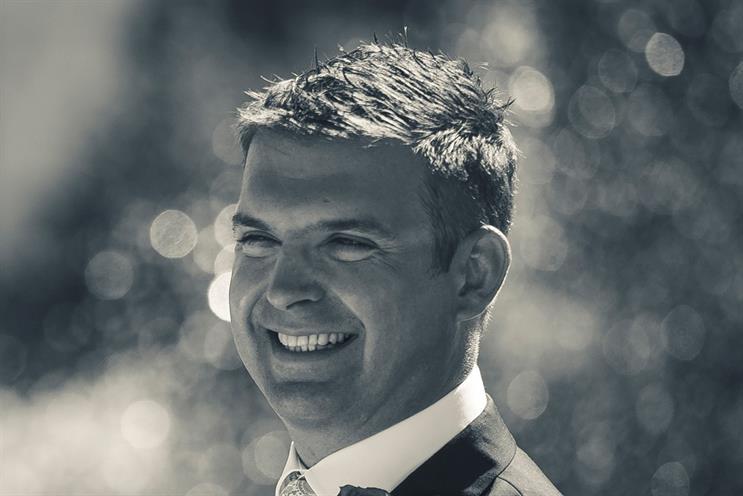 "I'm interested to see their development as user acquisition channels for our mobile games," he said. "There's still an element of coin-flipping about engaging with influencers. On one hand, some deliver well-crafted effective content that tickles the funny bone and integrates game content without feeling forced. On the other, some horror stories about the cost-per-installs make you want to quit them altogether. So we'll need to pan a tonne of silt to find the gold."
According to Lang, the rising trends in TikTok play a great role in creating engaging social content for the audiences, though identifying what makes the content itself work on the platform seems to be the challenge.
"Crafting paid campaigns is an art form and the rule book is still being written halfway through chapter one. [...] I mean some of my favourite creatives tank whilst other mediocre executions turn stratospherically successful. So the perception of the platform's audience is a conundrum for now."
In the meantime, Kwalee continues to look forward to its future as a fast-growing games publishing company with over 960+ million installs across its portfolio, optimistic about the future of its games and their player communities.
Kwalee Media Contact
To address your queries regarding a career at Kwalee, a game development and publishing partner deal with them, or general information about the company itself, please reach out to the following company representative.
Additional readings