Kwalee and Digital Mind S.L. announce publishing agreement for 2D action adventure game,The Spirit of the Samurai
10 June 2023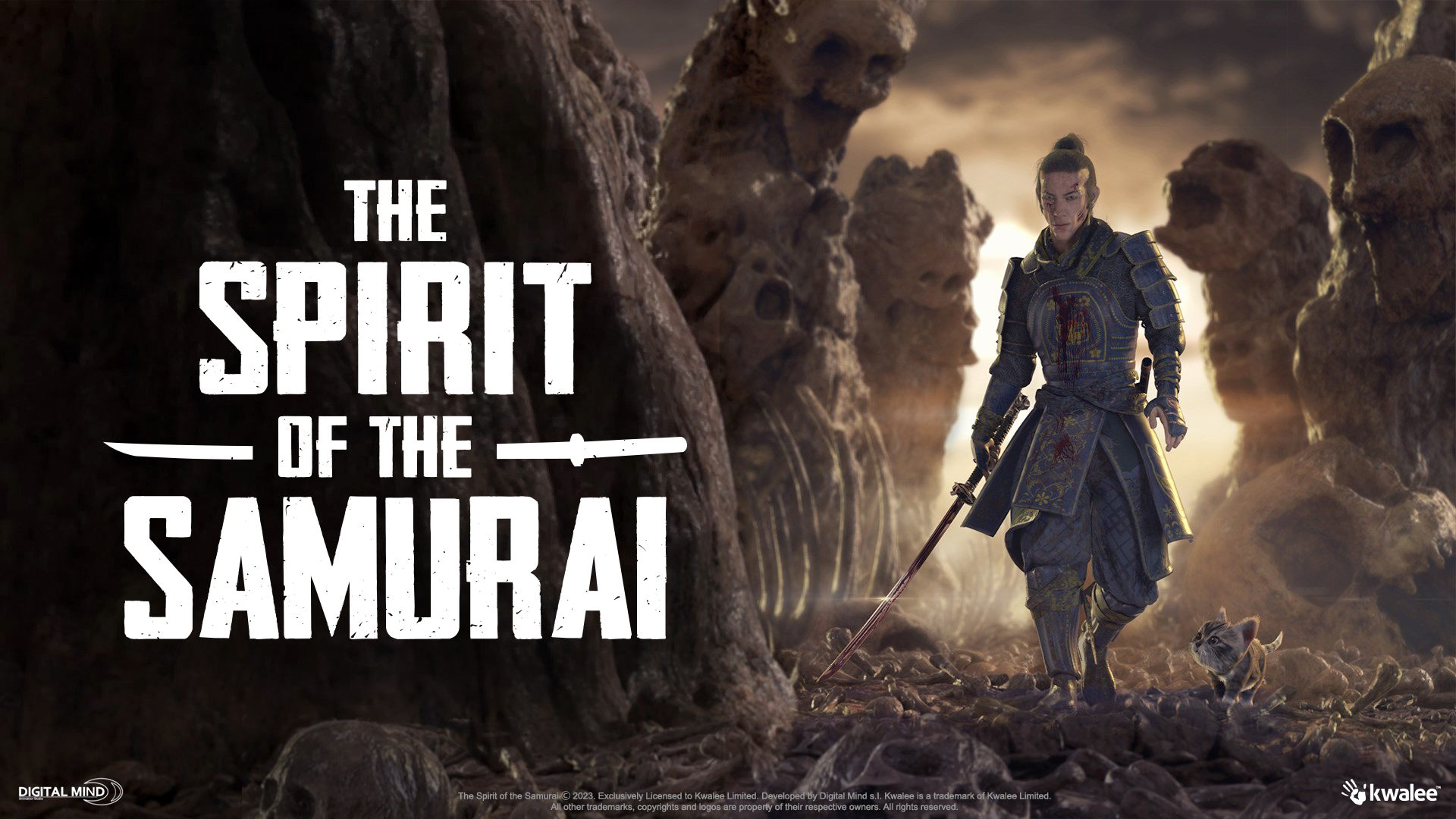 Leamington Spa, UK - June 10, 2023 - Leading UK games publisher Kwalee is pleased to announce a publishing agreement with Spanish developer, Digital Mind S.L., to publish the upcoming 2D stop-motion action adventure game, The Spirit of the Samurai. 
In The Spirit of the Samurai, players will assume the role of Takeshi, a Japanese samurai tasked with defending his village from the relentless onslaught of an Oni bent on conquering the land with his undead army. Prepare to confront his legions of tengu, undead creatures, and the terrifying Jorogumo, all inspired by Japanese mythology. Brace yourself for a truly unique and intense stop-motion cinematic adventure. 
"Delivering top-notch games to players is our utmost priority, and The Spirit of the Samurai is a perfect embodiment of our commitment. From our initial conversations, it was clear that the team at Digital Mind S.L. possessed remarkable expertise and boundless creativity. Adding a game of such calibre to Kwalee's portfolio brings us immense joy," said Ben Forrester, Head of PC & Console at Kwalee.
"We were delighted to work with Kwalee as the publishing partner - a company that shares our deep passion for The Spirit of the Samurai. Their unwavering support has given us immense confidence in our project. We are absolutely thrilled to finally unveil the first trailer, and we eagerly anticipate the response it will receive," stated Jose María Molina, Founder of Digital Mind S.L.
Watch the announcement trailer:
Download the press kit here 
Wishlist the game on Steam and The Epic Games Store
The Spirit of the Samurai is coming to PC in 2024 
About The Spirit of the Samurai
A village in peril. A samurai reanimated. An Oni advancing. Fight an army of undead warriors and Japanese monsters as a human, a Kodama, and a cat in this 2D stop-motion action adventure.
Defend the Forbidden Village
Explore a meticulously crafted world alive with Japanese mythology and folklore. Wander through ruined villages, mountain caves, desolate cemeteries, and more. Battle yokai, undead monsters, and demons, all expertly rendered in a highly detailed, Ray Harryhausen-esque stop-motion style.
Three Spirits Bound by Fate
Fight through the undead hordes as three distinct characters: Takeshi, a skilled samurai; Kodama, a brave but tiny spirit; and Chisai, a warrior cat. Each interacts with the world in a different way, from intense sword combat to precise platforming and exploration.
Wield Legendary Power
Confront legions of demons armed with the weapons of ancient Japan: the iconic katana, the versatile yari spear, and the formidable bow. Unleash devastating special power attacks and combos unique to each character as you fight your way to the Oni's castle.
For media/PR enquiries for The Spirit of the Samurai, please contact:
About Kwalee
Kwalee is a multi-award-winning games publisher and developer based in Leamington Spa, UK, and publishes a growing catalogue of PC and console titles including Eternal Hope & Scathe, along with the upcoming titles Die By The Blade, Wildmender, ROBOBEAT, Space Chef, The Precinct and The Spirit of the Samurai. 
Founded by games industry icon and Codemasters co-founder David Darling CBE, who leads a fast-growing team of global gaming experts with studios in the UK, India, China and Portugal along with remote team members all over the world, Kwalee is on the lookout for high-quality games to publish on all platforms and encourages developers to get in touch.
Officially recognised as 'Best Publisher' (Mobile Games Awards 2022) and 'Best Large Studio' (TIGA Awards 2021), Kwalee is also an ambassador of not-for-profit organisation Women in Games and a regular supporter of the charity SpecialEffect.
About Digital Mind S.L. 
Established in 2001, DIGITAL MIND S.L. stands as an esteemed 3D animation studio renowned for its exceptional expertise. Their team of highly skilled creatives and state-of-the-art facilities enables them to cater to a diverse array of production needs. From captivating feature films and enlightening documentaries to immersive engineering simulations, compelling presentations, effective marketing materials, thrilling video games, cutting-edge virtual reality experiences, meticulous reconstructions, and any project that demands the finesse of digital animation, they offer a comprehensive range of services to bring visions to life.