Kwalee Announces VS Game Jam, With Biggest Ever $500,000 Install Bonus
Game submissions close on 13 November, entrants can also get premium computer hardware worth over $4,000
13 October 2022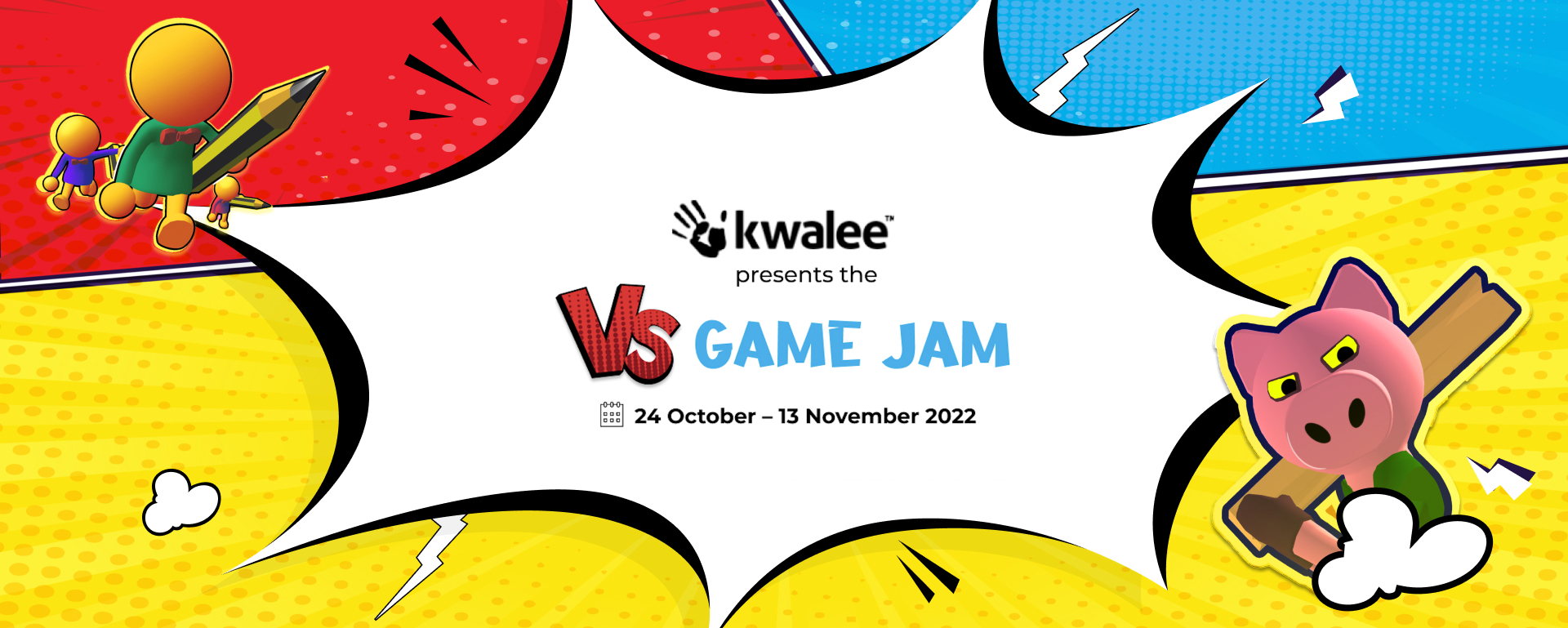 Leamington Spa, UK, 13 October 2022 – UK-based game publisher Kwalee has announced its new Game Jam, the VS Game Jam, which will run between 24 October and 13 November. In addition to bringing the game dev community together, the event means that the top entrant with a Kwalee publishing deal can earn $500,000, if they meet certain metrics.
Kwalee's Head of Mobile Publishing, William Cox, stated that the intent behind the Game Jam was to help game developers build their experience making hypercasual games through a lucrative initiative.
'Not knowing where to go next with a potential mobile hit can be a challenge,' he said. 'We wanted this Jam to be a great opportunity for anyone who needs the support of a leading game publisher. Given there's a huge potential reward on the table if a game performs well, then what's there to do other than try?'
The top entry with a Kwalee publishing deal means developers get a download bonus of at least $500,000 if their game attracts over 10 million installs in the US. Runner-ups can also get a collection of Apple systems ranging between $2,000 to $4,000.
The VS Game Jam encourages everyone to push back and test their skills as game developers. The event focuses on Versus games (VS for short) – games where the biggest challenge is to achieve a goal before a rival. Kwalee is looking for games that best fit the idea of Player vs. Player or Player vs. CPU. It is a mobile approach to the classic video game formula that has been around for generations.
It should be noted that each game submitted to the Kwalee Publishing Portal during the VS Game Jam will be reviewed by experienced Kwalee publishing managers to assess its potential. Games rated highly will be considered for market testing and a lucrative publishing contract.
As a growing games publisher, Kwalee first found business success as a hypercasual games studio. With over 900 million installs and 45 #1 chart-topping successes, the company became the world's Best Publisher at the Pocket Gamer Mobile Games Awards 2022.
This online-only event is free for everyone, and particularly beneficial for established game developers, studios and any new developers looking to break into hypercasual game development. Register for the event today and submit a VS themed game through the Kwalee Publishing Portal by 13 November to be a part of the Game Jam.