Multiplatform Games Studio Kwalee Bags Publisher of the Year Award at TIGA
11 November 2022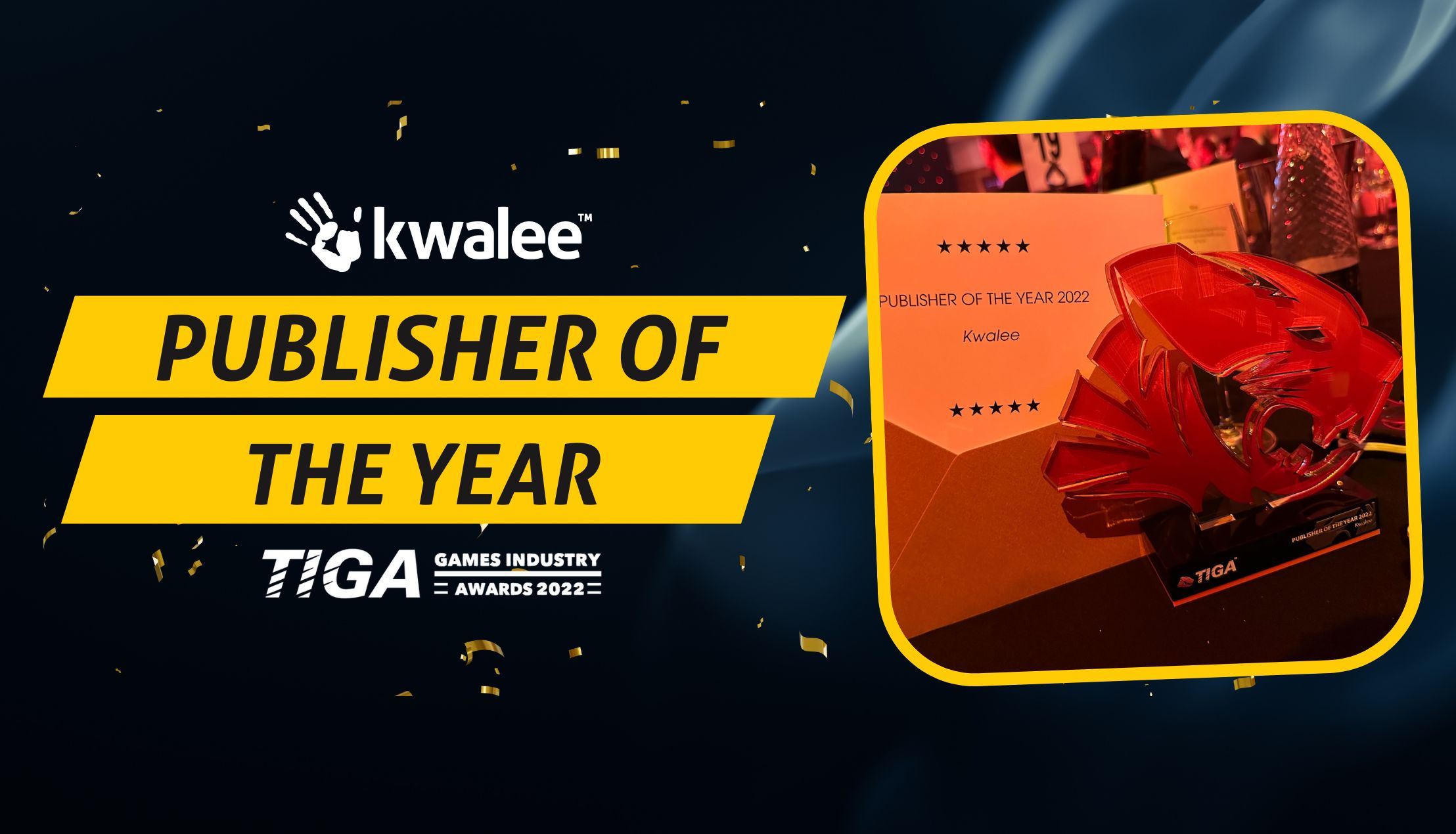 Leamington Spa, UK, 11 November 2022 - UK-based game publisher Kwalee is proud to announce that it has been awarded the TIGA 2022 Games Industry Award for Publisher of the Year.
The TIGA Awards are the only awards ceremony in the games industry that welcomes game companies of all sizes to celebrate and recognise the sheer brilliance in the creative, technological, and business advancements made by them. At the same time, TIGA acknowledges the vital role of service providers, and the critical contribution of educational providers, and raises money for charity partner, SpecialEffect.
​​
​With four overseas studios brimming with 300+ team members and 200+ open vacancies, the company has become one of the fastest-growing businesses in the industry, continuing its promise to make games millions love.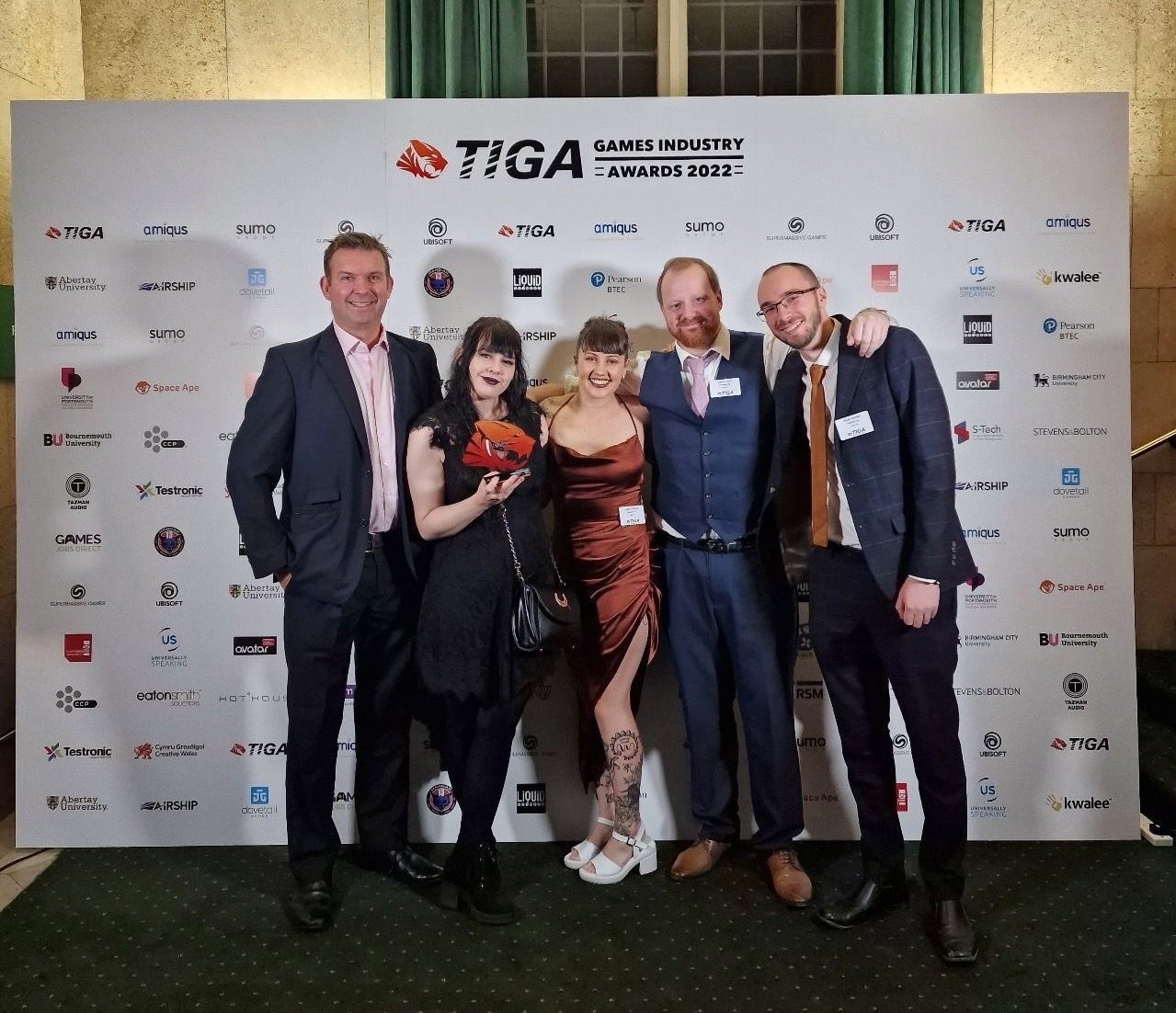 'This is not the first year that TIGA has recognised Kwalee's ability to make exceptional games,' says Harry Lang, Vice President of Marketing at Kwalee. 'In recent years, the company has been among the winners for two years in a row. Another year with an award from TIGA confirms that Kwalee is developing its people and heading in the right direction.'
Kwalee CEO and TIGA's Outstanding Leadership 2020 winner David Darling also chimed in on the company's triumphant success in this year's ceremony, saying:
'I'm incredibly proud of our teams at Kwalee for winning Publisher of the Year [2022]. Receiving recognition for all our hard work from the TIGA Awards and its jury is a testament to our collective hard work and innovation in making great games that people love playing around the world.'
Indeed, the games studio has received significant attention for its rapid growth, officially winning the title of Best Publisher at the PocketGamer Awards earlier this year. A standout trait about Kwalee is its solid expansion into casual games development and PC and Console platform publishing. Alongside hypercasual mobile, with these three prongs in the games industry, the UK-based company continues to make waves in the market.
Kwalee Media Contact
To address queries regarding a career at Kwalee, a partnership deal with them, or some general information about the company itself, please contact the following representatives.
About Kwalee
Kwalee is a games publisher and developer based in Leamington Spa, UK, which boasts more than 900 million installs on mobile platforms with games such as Teacher Simulator, Draw it, Bake It, Shootout 3D, Rocket Sky! and Line Up: Draw the Criminal. The company also publishes a growing catalogue of PC and console titles, including Eternal Hope and the upcoming Die by the Blade, Scathe, Wildmender, and Robobeat.
Founded by games industry icon and Codemasters co-founder David Darling CBE, who is joined by a fast-growing team of global gaming experts with studios in the UK, India, Portugal, and China and remote team members all over the world, Kwalee is on the lookout for high-quality games to publish on all platforms and encourages developers to get in touch.Outside of its games, Kwalee is also highly active in the industry, as an ambassador of the not-for-profit organisation Women in Games and a regular supporter of the charity SpecialEffect. More information on Kwalee.
About TIGA Awards
TIGA Awards is a prestigious non-profit trade association where independent game developers, in-house publisher-owned developers, outsourcing companies, technology businesses, and universities come together to celebrate the successes in the UK games industry. Since 2010, TIGA has won 28 business awards, an achievement which reflects their drive for improvement within the industry, and to meet best practices.