Multiplayer Desert Survival Game Wildmender is out Today on PC, Xbox Series X|S and PlayStation 5
28 September 2023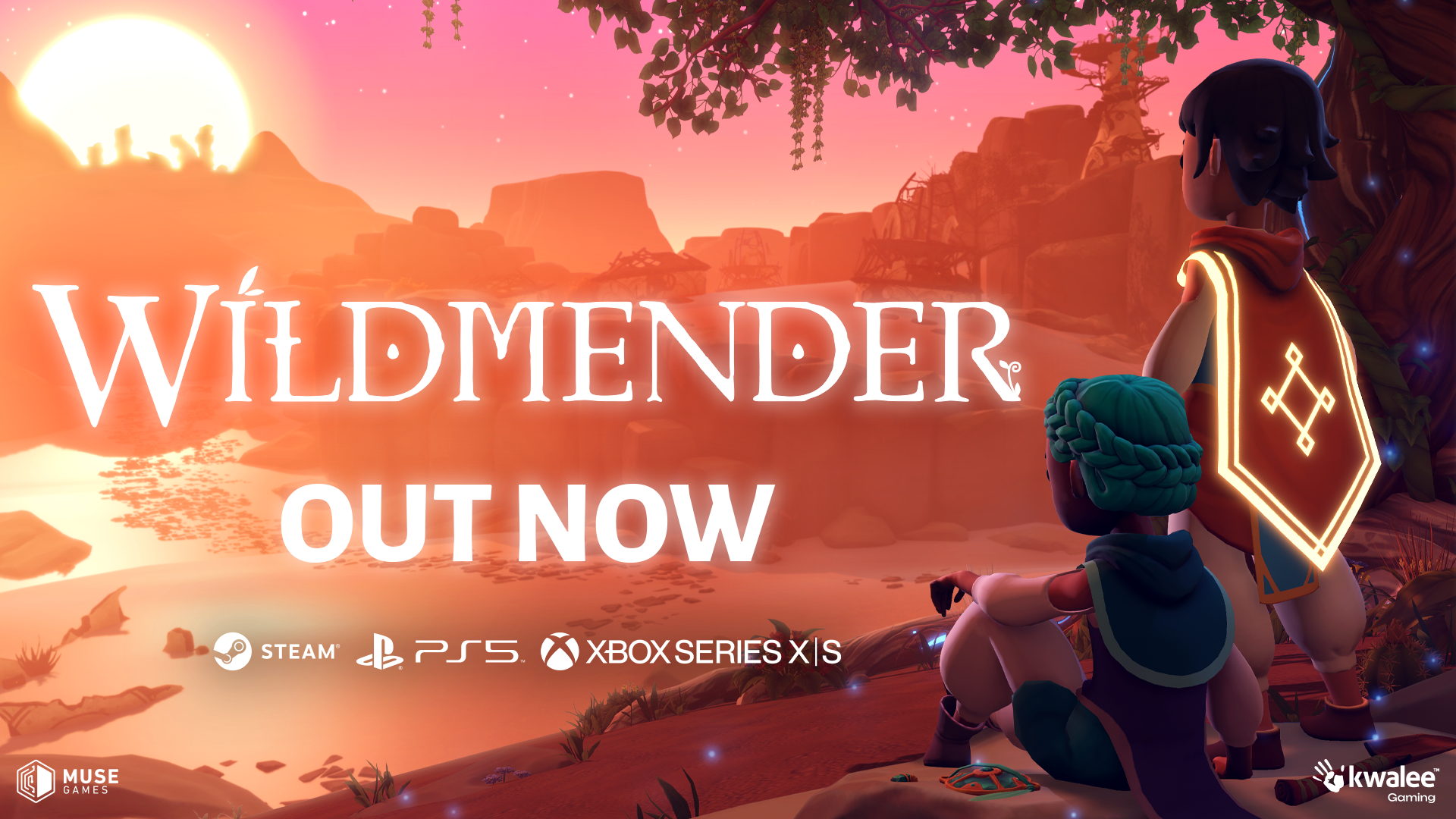 Leamington Spa, UK - September 28, 2023 - Leading UK games publisher Kwalee and independent game development studio Muse Games have launched their much anticipated game Wildmender on PC via Steam, Xbox Series X|S, and PlayStation 5 today. Wildmender is a desert survival gardening game for 1-4 players.
Watch the release trailer here
Download the Press Kit here
Wildmender has also joined forces with the Rainforest Alliance to promote their shared goal:
Wildmender X Rainforest Alliance empowers gamers to be more aware of the environment, reduce their impact on nature and be more proactive in how they nurture the planet.
In line with Wildmender's launch across Steam, Xbox, and PlayStation at 4 pm UTC/ 5 pm BST/9 am PT on Thursday 28th of September, the partnership seeks to engage and educate players about their impact on the environment and the role they could play in saving it.
The pricing for Wildmender is as follows: 
| | | | |
| --- | --- | --- | --- |
| Steam | $ 24.99 | €24.99 | £19.99 |
| Xbox | $ 24.99 | €24.99 | £20.99 |
| PlayStation 5 | $ 24.99 | €24.99 | £19.99 |
About the Game
Start from a desert tiny spring and cultivate your oasis amongst the desert sands. Collect plants to grow whilst exploring the world, craft structures and harness magical essence. You'll have to manage your food and water as you journey across the dunes, the drained sea, poisoned canyons and cold and distant mountains. The further you go, the greater your perils and rewards! You'll need to travel far to learn the secrets of the life-draining wraiths that corrupt the land, and how to beat them.
Features
Dozens of plant species to cultivate and grow, each with a variety of cultivars to be discovered
50+ craftable structures and tools to build and manage your perfect garden
75+ unlockable perks and ability upgrades
1-4 player online co-op multiplayer
Procedurally generated world for a unique challenge every replay
Difficulty settings and game modes that can be adjusted on the fly
About Muse Games
Muse Games are an independent game development studio in New York City. They've been making games since their debut title release, Guns of Icarus, in 2010. As a small team, they focus on innovation and service, and look to great services in the world for inspiration to bring a level of dedicated and catered service to their players.
About Kwalee
Kwalee is a global games publisher and developer with more than 1 billion downloads on mobile platforms, with games such as Draw it, Teacher Simulator and Airport Security. The studio also publishes a growing catalogue of PC and console titles, including upcoming games such as Wildmender, ROBOBEAT, The Precinct, The Spirit of the Samurai and Space Chef.
Founded by games industry icon and Codemasters co-founder David Darling CBE, who is joined by a fast-growing team of global games experts with studios in the UK, India, Portugal and China and remote team members all over the world, Kwalee is on the lookout for high-quality games to publish on all platforms and encourages developers to get in touch.
Outside of its games, Kwalee is also highly active in the industry, as an ambassador of not-for-profit organisation Women in Games and a regular supporter of charities like GamesAid and SpecialEffect.